Most Loved Dishes from Thailand
Thailand, fondly regarded as the "Land of Smiles" actually justifies this very name as Thailand is probably the only place where you can find people who will most likely smile back at you as you smile at them. Rather, where else can you find a celebration wherein people throw water at each others? Well, it only happens in Thailand which apart from that also showcases cultural, historical and natural attractions in abundance that every visitor enjoys to the maximum.
Then of course Thai food is certainly one of many experiences you will cherish for your lifetime in the Land of Smiles. The globally renowned Thai cuisine is bound to make your trip even more wonderful. Right from the mouth watering dishes to fresh ingredients to ethnic delicacies a range of options are available to pamper your taste buds.
So let's take up the Top 5 Thai Food cuisines evaluated on the basis of fondness, uniqueness and authenticity: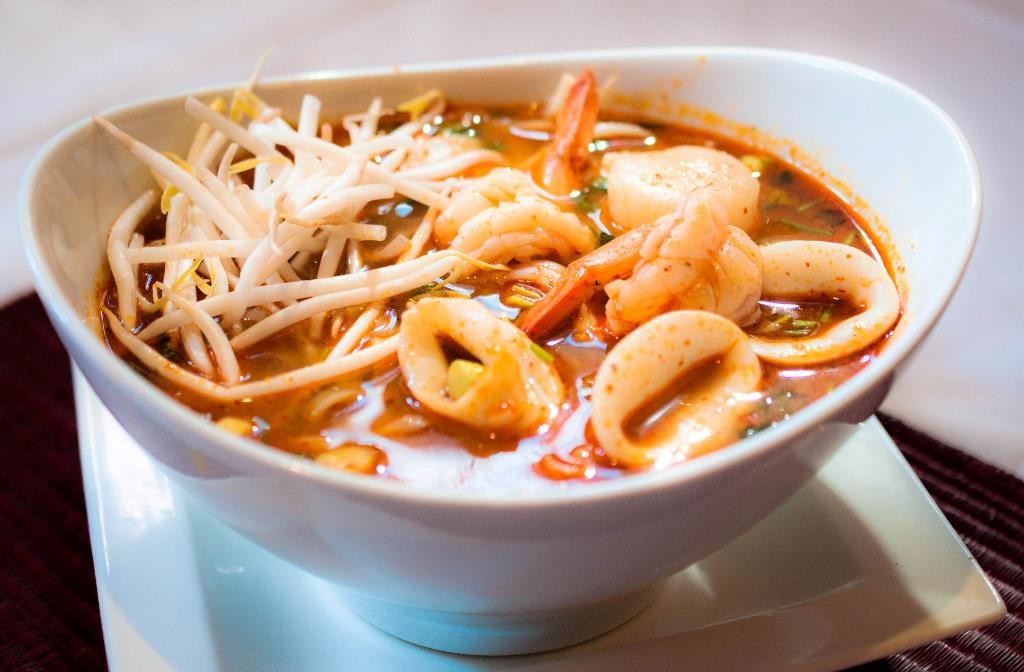 5. Kao Pad (Thai Fried Rice)
Numerous version of fried rice with unique and distinct flavors can be savored. So, do you still wonder as to what makes Thai fried rice so special and distinct from others?
There again, the superb blending of the flavors along with the brilliant use of sauces makes this dish distinct from other Asian fried rice.
Kao Pad is normally accompanied by cucumbers, spring onions and even tomatoes.
4. Tom Kha Gai (Chicken in Coconut Milk Soup)
In Tom Kha Gai, the broth is cooked with a flurry of Thai herbs with the special addition of coconut milk.
The soup is seasoned with chili and fish sauce besides coconut milk is added to thicken the stock. Most ideally it is served with chicken or straw mushrooms and is meant for the non-spicy eaters.
3. Gaeng Keow Wan Gai (Green Chicken Curry) of Thailand
Gaeng Keow Wan Gai is ranked 3rd in the Top 5 Thai Food list. The aromatic flavor is primarily due to its sweetness and somewhat spicy tastes. You'd be rather be simply amazed with the brilliant mix of the spiciness from green curry chili paste, coconut milk's richness, sweetness of palm sugar and salty fish sauce.
2. Pad Thai (Thai Style Fried Rice Noodle)
The second positioned Thai dish boasts of the authenticity of Thai culinary arts in terms of utilizing the freshest ingredients along with keeping the right balance of the 4 "s".
The classic Pad Thai is basically a stir-fried rice noodle coupled with eggs, fish sauce, tamarind juice, red chilies, tofu and garnished with crushed peanuts and coriander.
1. Tom Yum Goong (Spicy prawn Soup)
This version of the soup holds a special distinction of a spicy soup because of constituting a mixture of the special soup paste, lime, chilies and fish sauce.
The broth is simmered with Thai herbs ranging shallot and galangal to render a distinctive taste and fabulous aroma. Prawns, fish or seafood goes pretty well with this dish making it an all time favorite throughout the world.